Priosners of Geography: Ten Maps that Changed the World
Tim Marshall, 2015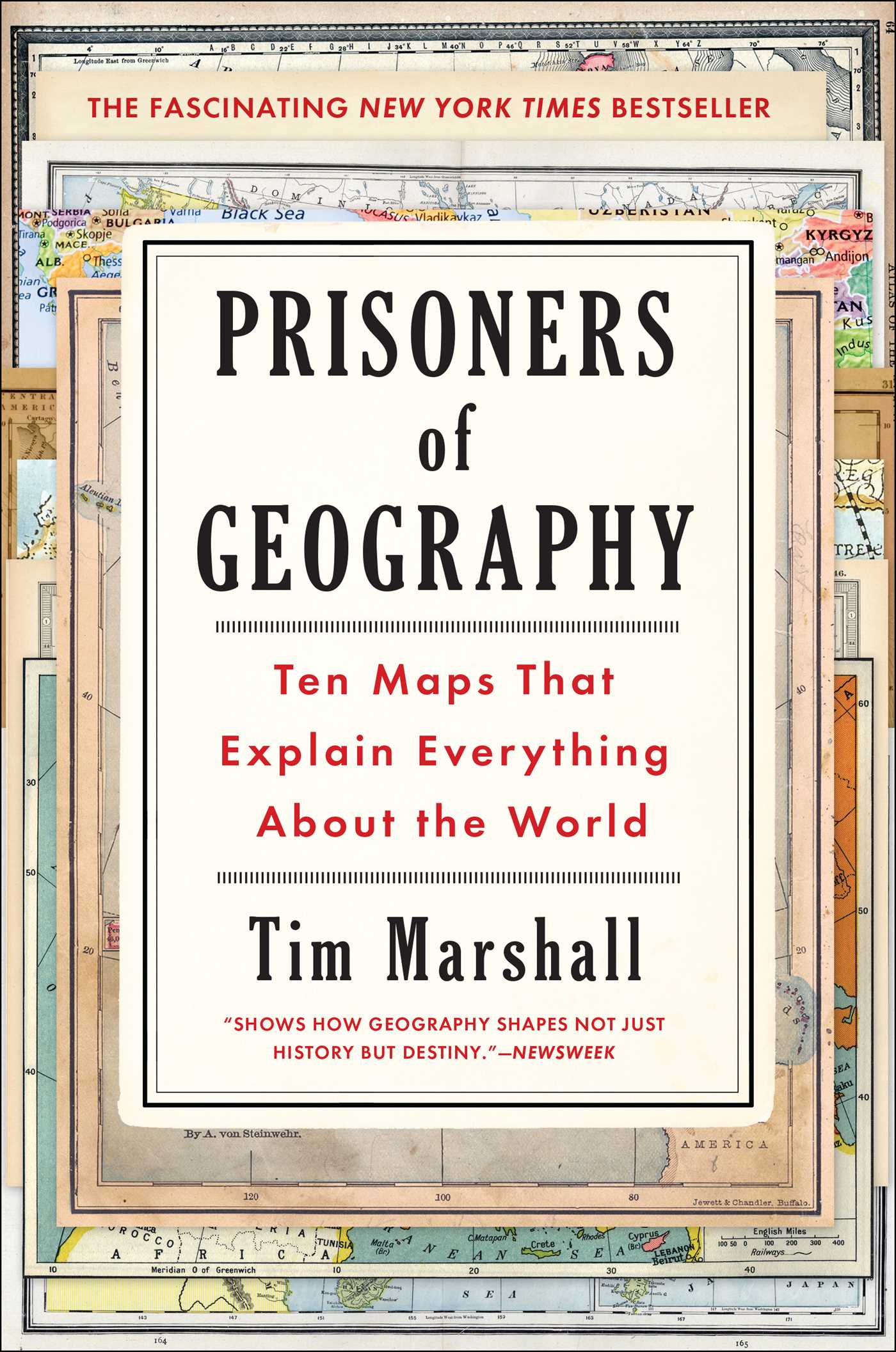 This book examines how a country's decisions and actions are influenced primarily by its geography - natural landscape features, neighbors, and topography. Drawing lines on a map while disregarding the topography and the geographical cultures in an area is asking for trouble.
The book looks at ten maps, including Russia, The United States, China, The Middle East, Africa, Latin America, Western Europe, Korea and Japan, India and Pakistan, and the Arctic.
The book does a good job of looking past the rhetoric and media messages and examining the hidden rationality and systematic thinking behind outwardly crazy actions by world leaders. The chapters on the Middle East, China, Russia, and the USA are particularly interesting.
For example, the book makes the point that the USA is possibly the most secure state in the world, because it is almost impossible to challenge it geographically - being in full control of the region coast to coast making it hard for attackers to get a foothold. The Mississippi links the country effectively, and while Cuba sits close to its mouth, as long as Cuba is not controlled by a third party and isn't strong the USA has no problem.
All great nations spend peacetime preparing for the day war breaks out. Nations plan for the future fifty or a hundred years from now, and undertake many decisions with this context in mind. All countries strive for strategic depth - which is an area to fall back to in case of an invasion -eg. as Russia did during the invasions of Napoleon and Hitler. Russia and China posses this, while Israel and Pakistan do not. Countries lacking strategic depth are always insecure. This partially explains why Russia is so interested in Crimea and Georgia, and why Tibet and Xinjiang are so crucial to China - these regions vastly increase Russia and China's strategic depth.
The book explains the world's situation for each of the ten maps, and makes the case that changing the world is not as easy as simply swapping one leader for another - after all, this will not change the geographic realities on the ground. The reality of what countries can do is determined in no small part by the rivers, mountains, concrete, seas that are part of it geography.
An excellent, informative, and interesting book - I enjoyed reading every page and it left me with a lot of insight into world affairs.